About High Road Dental & Implant Centre
Established in 1991 as Khaw Dental Surgery, we have served Willetton and the surrounding suburbs of Riverton, Shelley, Rossmoyne, Bull Creek, Canning Vale with great pride and care.  In 2016, as Dr Khaw retired, Dr Leonard and Dr Shannon moved the practice across the road to our current address and High Road Dental and Implant Centre was born.  
Since then, we have grown from two dental chairs to our current ten-chair practice, establishing ourselves as the one stop centre for quality dental care providing comprehensive services from general and children dentistry, root canal treatments and same day crowns to oral implants and Invisalign.   To reflect the extensive range of services that we provide, we are now simply High Road Dental.
 What remains unchanged is our commitment and conviction that quality dentistry should be accessible to everyone.  We are equipped with the latest dental technology and have prepared the most comfortable facilities, while maintaining the same excellent, effective dentistry delivered with the most gentle, caring touch. We warmly invite old friends to drop by and look forward to welcoming new ones.
From left to right: Dr Debra, Dr Aaron, Dr Colleen, Dr Leonard, Dr Brandon, Dr Shannon, Dr Eleanor
Our patients deserve the best!
Proudly QIP Accredited!  Only dental clinics that achieve the highest National Safety and Quality Health Service Standards are awarded this accreditation after rigorous review and assessment by the QIP.
Dr Leonard graduated from the National University of Singapore with a Bachelor of Dental Surgery in 2001. He was in government service for four years serving the Singapore Armed Forces as an overall-in-charge combining both clinical and leadership roles. He transitioned to private practice thereafter to pursue his interest in oral implants, attending a multitude of training courses, including an intensive 2 year programme which culminated in a Master of Science Certificate in Oral Implantology conferred by the prestigious Goethe University in Frankfurt, Germany.
Dr Leonard combines in-depth knowledge with technical expertise. His European training guides him to take a conservative approach in his treatment planning, expousing first and foremost, the principle of maintaining the healthy function of your own existing teeth, before recommending replacement options for missing teeth.
"I enjoy the challenges of negotiating the complex factors that affect the delivery of effective treatment. My greatest satisfaction comes when I am able to provide a solution that both pleases my patient and is also grounded on sound scientific principles."
In line with that, Dr Leonard is especially adept in endodontics to save viable teeth from having to be extracted. Through sophisticated microscope equipment and the latest rotary instruments, root canal treatments become quicker, more comfortable and predictable.  He is also most experienced with CAD/CAM (computer aided design/computer aided manufacturing) same day crowns, having designed and milled thousands. Dr Leonard continually keeps up with the latest in dental developments to ensure his patients receive only the best treatment possible.
Outside of his busy clinical schedule and management of the practice, his four kids keep him busy, he plays all kinds of sports with them, and also enjoys imparting all the words of words that have welled up in him over the years.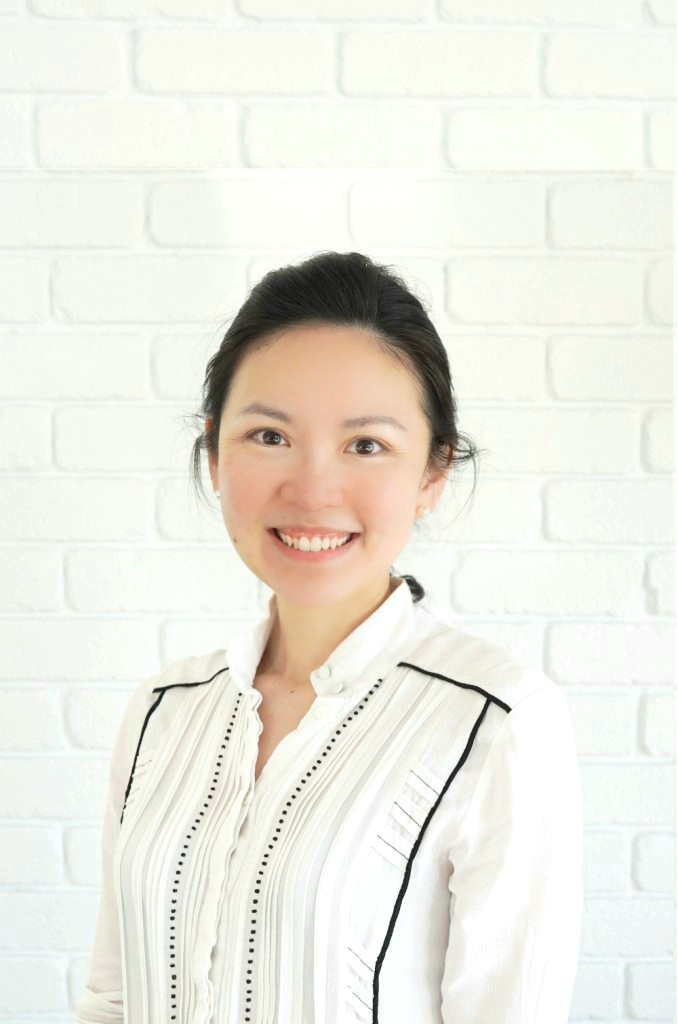 Dr Shannon graduated from the National University of Singapore with a Bachelor of Dental Surgery in 2004. She was in government service for four years. She served the School Dental Service, before being accepted by the Singapore Armed Forces as a dental officer. She was then invited by the Singhealth polyclinics to be overall in charge of the dental officers. Dr Shannon transitioned to private practice seeking greater opportunities to develop her interests in paediatrics and orthodontics. She completed the Comprehensive Orthodontic Programme and obtained her certification in 2008.
"I was motivated to further train in orthodontics so that I can have greater understanding of my younger patients who present with crowded teeth. I love seeing their smiles blossom from being shy and close-mouthed to confident full-fledged grins. The satisfaction and gratification is just immense and I am proud and grateful to be given the opportunity to be a part of their life journeys.
Training in Invisalign (the market leader in invisible aligner solutions) was a natural progression and in the year 2012, Dr Shannon was awarded Best Newcomer by Invisalign. She is truly fascinated by the beauty and intelligence of Invisalign technology and has even undergone the treatment herself so that she can better relate to her patients. She believes every person should have smiles he or she can confidently show off, and is particularly good at offering conservative, non-invasive approaches like teeth whitening and direct no-drill veneers. Most of all, she puts in her best efforts in ensuring her young patients look forward to dental visits and wants never ever again to hear people say they have dental phobia because they had bad experiences as children.
Her own four children all love brushing their teeth, of course, they are even allowed to indulge in occasional chocolate treats because their mummy has a weakness for those as well.
Dr Eleanor has completed her Doctor of Dental Medicine with Distinction at the University of Western Australia. In addition to graduating as a valedictorian of the faculty, she was awarded with over 20 prestigious prizes, awards and funding for being an outstanding candidate in multiple disciplines throughout her studies. Most respected of all, she was the recipient of Kenneth J G Sutherland Prize and Camile S Farah Prize for Excellence in Dentistry, as a graduand with the most outstanding achievement in the whole program. She is the first author and co-author of numerous medical and dental research publications and presentations in prestigious journals and learned societies. 
As an avid and astute learner, Dr Eleanor has continued to undertake further studies in many disciplines of dentistry, including restorative, oral surgery, implant dentistry, orthodontics (Invisalign and braces), rotary endodontics, digital CADCAM dentistry and periodontics to name a few.
As much as she enjoys looking after her patients with complex treatment needs, Dr Eleanor is a strong advocate of conservative and preventative dentistry. She believes early oral health education is the key, and is passionate in encouraging and motivating her patients to achieve and maintain optimal dental health through education. As a gentle and caring person, she takes great satisfaction in helping anxious patients to feel comfortable during her treatment. She takes pride in providing exceptional dentistry in a pleasant and relaxing atmosphere. For her, dentistry is another way to connect with people of all ages with added bonus of giving them a pleasant healthy smile to last life time.
Being born in Seoul, South Korea and raised in Australia for most of her life, she speaks both English and Korean fluently and understands both the cultures well. She also values volunteering and has participated in volunteer trips to provide free dental services to less fortunate people in Vietnam, Cambodia, and refugees in Australia.
치과 의사 Dr Eleanor Kim (DMD Dist, MSc, BSc Hons)
교육: Doctor of Dental Medicine (Distinction), the University of Western Australia 수석졸업, 다수의 수상경력, 다수 의학, 치의학 논문/발표 저자, 다수의 인증서, 수료증 보유, 외국과 호주 내 봉사경험
진료과목: 소아 치학, 교정, 인비절라인, 수술 발치, 임플란트 (인공치아 이식), 신경치료, 보철, 미용치학, 치아미백
클리닉: 병원내 최신 최첨단 장비 구비 (엑스레이, 시티 (CBCT), 디지탈 교정, 임플란트, 원데이 크라운), 양질의 재료 사용, 투명하고 정직한 진료, 합리적인 치료비용, 철저한 위생관리, 친절한 스태프
Dr Colleen graduated from The University of Adelaide with a Bachelor of Dental Surgery in 2014. With a keen commitment to ongoing professional development, she has successfully obtained several fellowships. She is currently a Member of the Royal Australasian College of Dental Surgeons (MRADCS) in Primary Dental Sciences (PDS), Fellow of the Royal Australasian College of Dental Surgeons (FRACDS) and a Fellow of the International College of Continuing Dental Education for General Practitioner of Orthodontics (FICCDE GP Ortho). In addition, she had attended multiple training courses (clear aligners; surgical extractions – e.g. wisdom teeth; implants etc.) to ensure she is up to date with the recent advancements in dentistry.
Dr Colleen enjoys practicing all aspects of dentistry, from treating children to complex treatment planning with a focus on providing holistic care to all her patients. Over the years, she has developed her interests in preventive dentistry and orthodontics. It gives her great joy to walk through the journey of oral health and smile improvement.
Raised in Malaysia, Dr Colleen is fluent in multiple languages namely English, Mandarin, Cantonese, Malay and other Chinese dialects. As a multi-lingual dentist, she enjoys interacting with patients from non-English speaking backgrounds and bridging the communication barrier. This has made our patients feel much at ease.
Outside of dentistry, Dr Colleen frequents the gym and enjoys planning for her next travel. On her weekends, she spends most of her time catching up with friends and family over a good meal. She is also interested in volunteering and providing her dental expertise in third world countries.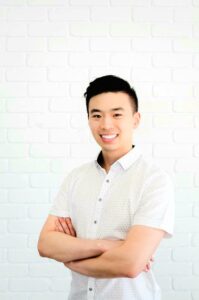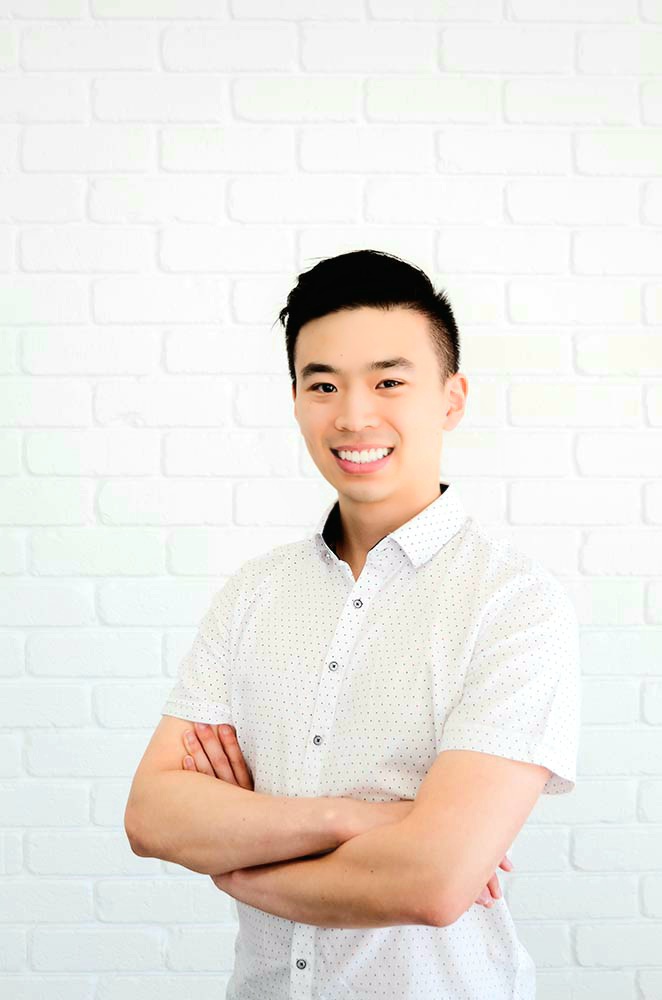 Dr Aaron is a patient and meticulous clinician and adopts a patient-centric approach to dentistry. He takes time to listen to and hear each and every one of his patients and strives to custom-tailor the best dental treatment and experience for them. In order to ensure that his patients have the latest and best treatment options available, he continually attends courses to expand his knowledge and skills in all aspects of dentistry, in particular, aesthetic dentistry in which he has a special interest. 
Having a kind and compassionate nature, Dr Aaron volunteers for the Tzu Chi International Medical Association (TIMA) and overseas in Cambodia. He is comfortable and confident with patients from a wide range of cultural background, himself hailing from Singapore. 
Away from work, Aaron enjoys keeping fit by going for hikes and playing badminton, and then replenishing all the calories he used up by cooking and eating up a storm in the kitchen.
Dr Brandon Soh graduated with Distinction from the University of Western Australia with a Doctor of Dental Medicine.  Prior to commencing his career in dentistry, Dr Brandon completed his undergraduate degree in Pharmacy from the University of Queensland achieving first class honours. He spent two years in private practice in Bunbury before joining the team at High Road Dental.
Dr Brandon is a jovial and kindly clinician who continually strives to provide excellent dental treatment and great experiences to his patients.  He actively undertakes professional development courses to improve his knowledge and enhance his clinical skills.  Fluent in English and Mandarin, he loves getting to know his patients and takes great pride in building rapport with them, ensuring good communication to achieve the best outcomes.
Outside of work, Brandon enjoys travelling and playing badminton.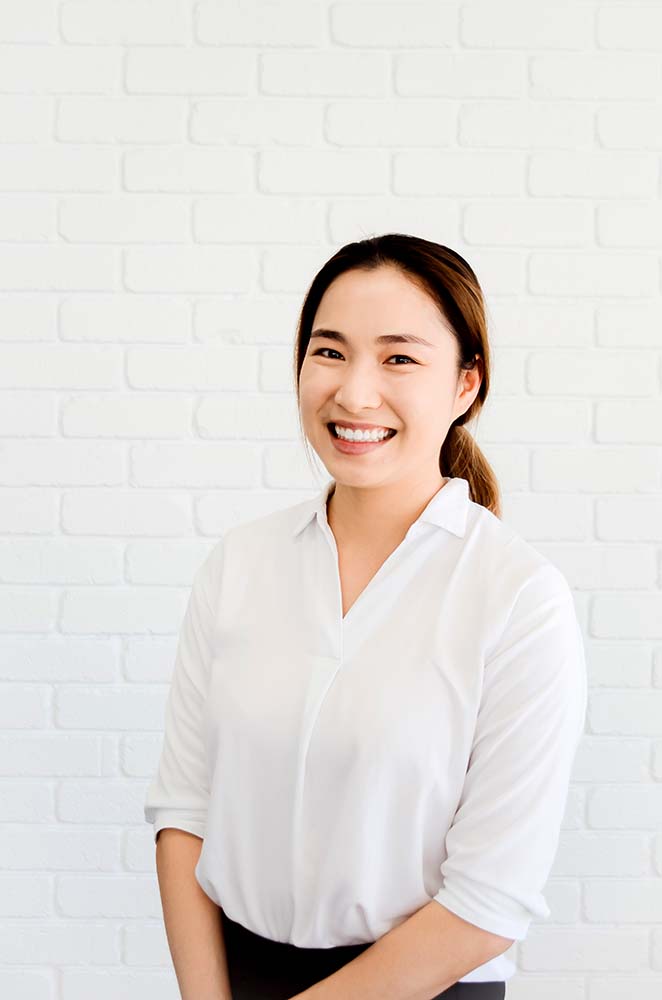 Dr Debra graduated from Griffith University in 2018.  She has a keen interest in all aspects of general and aesthetic dentistry.  She regularly pursues continuing professional development opportunities to advance her skills and knowledge.  She is currently enrolled in a post-graduate diploma course in Clear Aligners from the City of London.  Aside from dentistry, she enjoys spending time with family and friends, hiking and travelling.
Prevention-first treatment focus
At High Road Dental, all our patients are treated like family. We listen and hear your concerns, we provide sound advice custom-tailored to your needs, we perform treatments with utmost gentle care.
Expect only treatments that you actually need, all based on sound scientific principles and peer-reviewed research evidence. Holding close to the medical Hippocratic oath of, above all, do no harm, we are first and foremost about maintaining your own teeth and their healthy function.
We take careful consideration while formulating each individual treatment plan, preserving and maintaining what you have, with the ultimate goal of healthy function; enjoying your food, and smiling confidently.
PREFERRED PROVIDER FOR PRIVATE HEALTH FUNDS
Budget-friendly dental services
We are committed to bringing you the best in dentistry at pocket-friendly prices. We believe everyone should have access to quality dental care that need not cost the earth and we work harder all the time to provide our patients value-added service.
Get maximum rebates at High Road Dental with private health funds BUPA, MEDIBANK, HBF, HCF, because we are preferred providers. Have your claims processed directly at our practice using the HICAPS system, easy and convenient, and many times, no out-of-pocket!
Our fees are also capped at the range provided by the insurance funds. We are more than happy to provide detailed and transparent quotes on treatment plans obligation-free while you take your time to fully consider your options.
Ready for your very own High Road Dental experience? Talk to us and we will make every experience a wonderful one.
Making the correct diagnosis is key to providing effective dental treatment, and that can only come with continual learning and hands-on experience.
Here at High Road Dental, our multi-lingual professional team are fluent in English, Mandarin, Cantonese, Hokkien and Korean. Our dedicated dentists have extensive post-graduate clinical experience and are very comfortable caring for a cosmopolitan and multi-cultural population.
We will never compromise on quality; we only work harder to bring you lower prices because we strongly believe quality dentistry need not be expensive.
Rest assured that here at High Road Dental, you are getting the highest quality and value. We bring you the latest dental materials and equipment to ensure you receive only up to date evidenced-based dental treatment. We strictly follow the standards and guidelines specified by the National Safety and Quality Health Services (NSQHS) for the best in dental practices and are a proud QIP-accredited practice.
Family-owned, for families.
High Road Dental is not a corporate-owned business with a chain of constantly changing, impersonal dentists.  We are a tight-knit group, each and every one of the team hand-picked for compassion, dedication, empathy.  We know you by your names, we remember your faces, we understand you, your concerns and your aspirations.